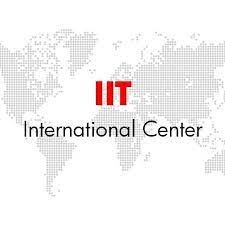 International Student and Scholar Services (I.S.S.S) Portal
A warm welcome from Illinois Institute of Technology's International Center. The International Center provides professional support, services, and resources to the Illinois Tech community in matters related to international education and cultural exchange by supporting international students, faculty, and staff and students studying abroad, as well as assisting in the compliance of immigration and other related regulations.
Office Location:
Illinois Institute of Technology
3201 South State Street
McCormick Tribune Campus Center (MTCC)
Room 106 (The One Stop Office)
Chicago, IL 60616
​
Office Hours:
Monday-Friday
9 a.m.–5 p.m.
(Subject to university holidays and closures).
Phone:
+ 1 (312) 567.3680
Fax:
+1 (312) 567.3220
Email:
icenter@iit.edu
Website:
www.iit.edu/international-center
Learn how to navigate and use the ISSS Portal by watching our recordings: